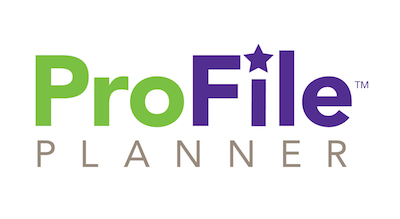 Providing Digital Solutions to Educators
.
Why subscribe?
ProFile Planner helps take the guess work out of reaching your curriculum planning goals. Search our database of thousands of activities, and easily populate your lesson plans.
Early education providers can truly benefit from the time savings, organization, resources, and support provided through Profile Planner!

– Cheryl Kelly, Director of Programs, Early Learning Coalition of Polk County
Profile planner takes the stress away from searching for activities and allows you to stay organized as you create online lesson plans with ease.

– Karen Hallman, Quality Specialist, Early Learning Coalition of Polk County
ProFile Planner
The ProFile Planner is sold on an annual subscription model based on the number of classrooms purchased. Enterprise-level pricing is available for university, union, agency and/or multi-center accounts and, along with requests for customization and branding, is determined based on the needs of the client and the scope of work to be done. ProFile Planner can incorporate a proprietary curriculum and customized interface to complement the user's brand. To order ProFile Planner from iActive Learning, visit iactivelearning.com/profile_planner. Alternatively, the Planner can be purchased and pre-loaded with the Learn Every Day curriculum. To order the Learn Every Day Planner directly from Kaplan, visit their website at www.kaplanco.com/LearnEveryDay/.
Learn More
If you are passionate about developing lesson plans that stimulate and engage young minds, then ProFile Planner is for you. ProFile Planner minimizes planning time and maximizes resources for early childhood educators by combining the functionality of a planner with the convenience of the web.
Let Us Help
This subscription-based online service offers access to a wealth of resources while streamlining the lesson-planning process. The ever-expanding library of digital resources is developmentally appropriate and purposeful, whether you educate in a home or day care setting, or coordinate curriculum for an entire school system. For help on a setting up a solution, please contact us.

Learn Every Day Curriculum
Have you purchased the Learn Every Day Curriculum?
The Learn Every Day Planner is a perfect online compliment to the book set.
.